Welcome to my second reflection topic of the day. This is going to be a shorter one that mainly reflects on several images that appears to be the same location.
I am gonna continue to analyse the double-image with the monorail/Stego image (quick upscale):
Yes, that Stegosaurus is the same seen in several other promotional images.
While it is difficult to see, this area is taken at a pond. The key thing in the images is the fallen pine, along with the redwood trees. Both these can be found in two other images: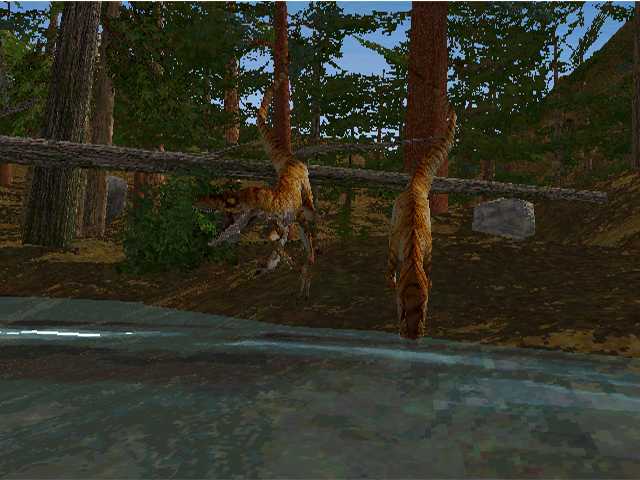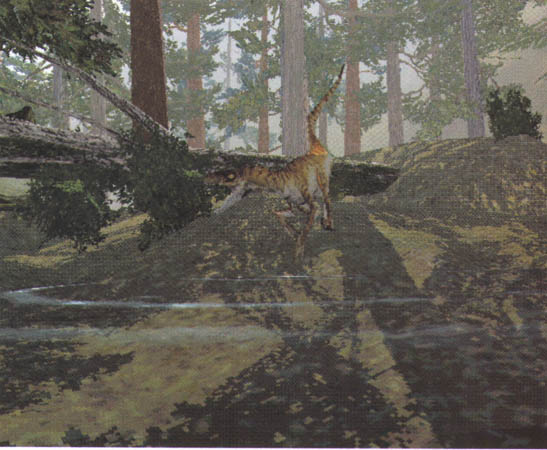 These images all share that fallen pine. While it appears the fallen pine have changed mesh between the images, I am very certain that these are all from the same location. If this was its own level or actually part of one of the other test levels ("JR"/Streambed) I don't know. The foliage is too different in my opinion to be the same level.
What are your thoughts?