So everybody knows them. The hi res pre-release dinosaur models we saw in most previews. I'm asking around to try and get them from one of the former devs. Seamus said the best to ask would be Rolf Mohr or Kyle Mckinsic. I don't think Seamus has a lot of assets from the game. if he does, they're probably buried somewhere like the prototypes he had were and I doubt he wants to go willingly dig them up for fans. (not that he hates us mind you, I just don't think he has the time to go digging through stuff unless he has a reason to.)
I've been trying to get in contact with Mohr on twitter but thus far he hasn't replied. Mckinsic's twitter is pretty much dead, probably because he's got better things to do (the guy's a cook now iirc). I messaged him anyway just in case there was the off chance he replied.
You guys probably already know this but this guy's head texture is actually bundled with the Trespasser source code for some reason.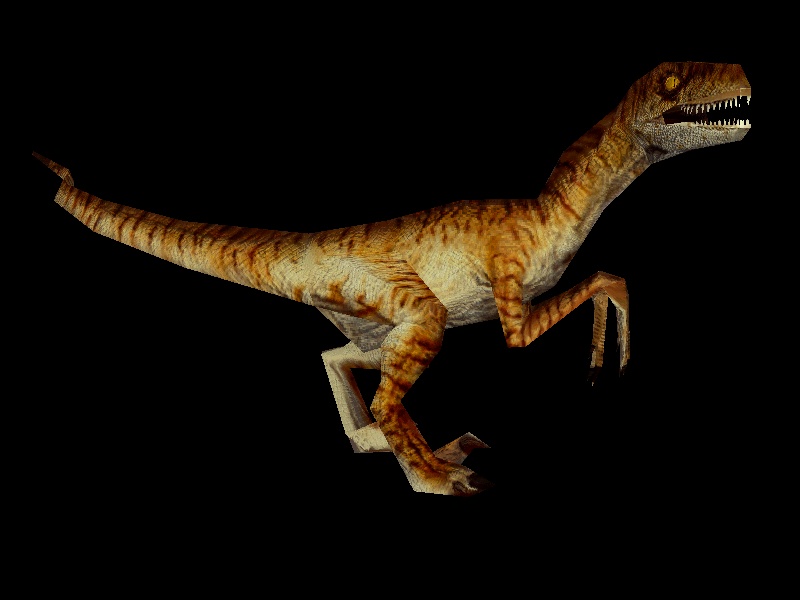 I think the hi res Rex's is too.
edit: apparently Rolf DID like my post, so he must have at least read it. But no such luck yet getting him to actually reply. I'll try again. Don't want him to feel like I'm harassing him though.