Deadeye and I were talking on Discord about a concept drawing we have never recovered in a "clean" form - one with the helicopter crashed in a tree.
While looking at the article that show this art partly we notice the article contain several other drawing art that we have not been able to find or get in a "clean" form.
The drawing art can be found in an article by GamersRepublic from August 1998: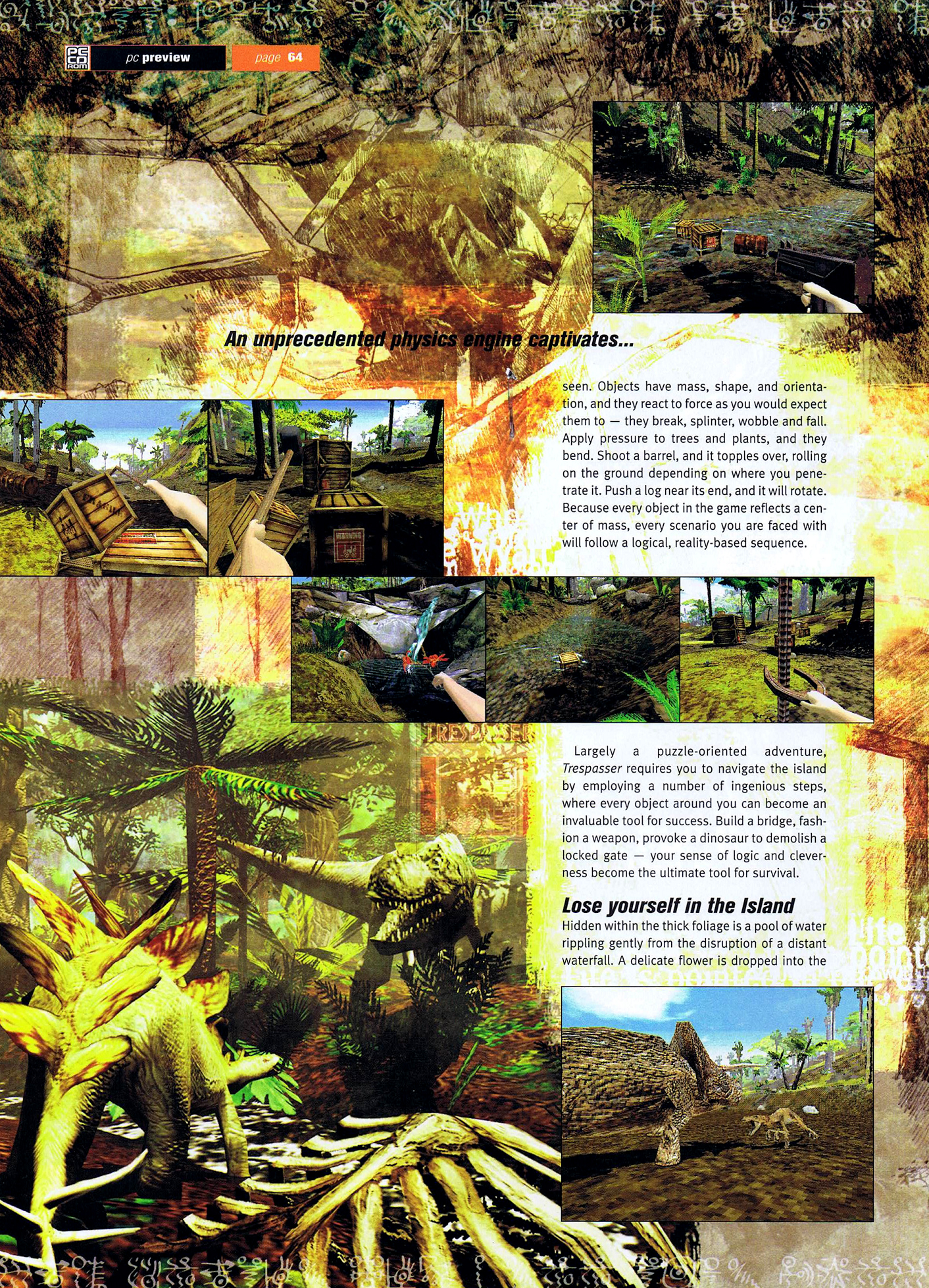 On this page you can clearly see the helicopter drawing. However, if you take a closer look on the right, you will notice part of a drawing that appear to resemble a structure of some form. Also on top, you can see something that appear to be a jeep along with a T-Rex. Lets move to the next page: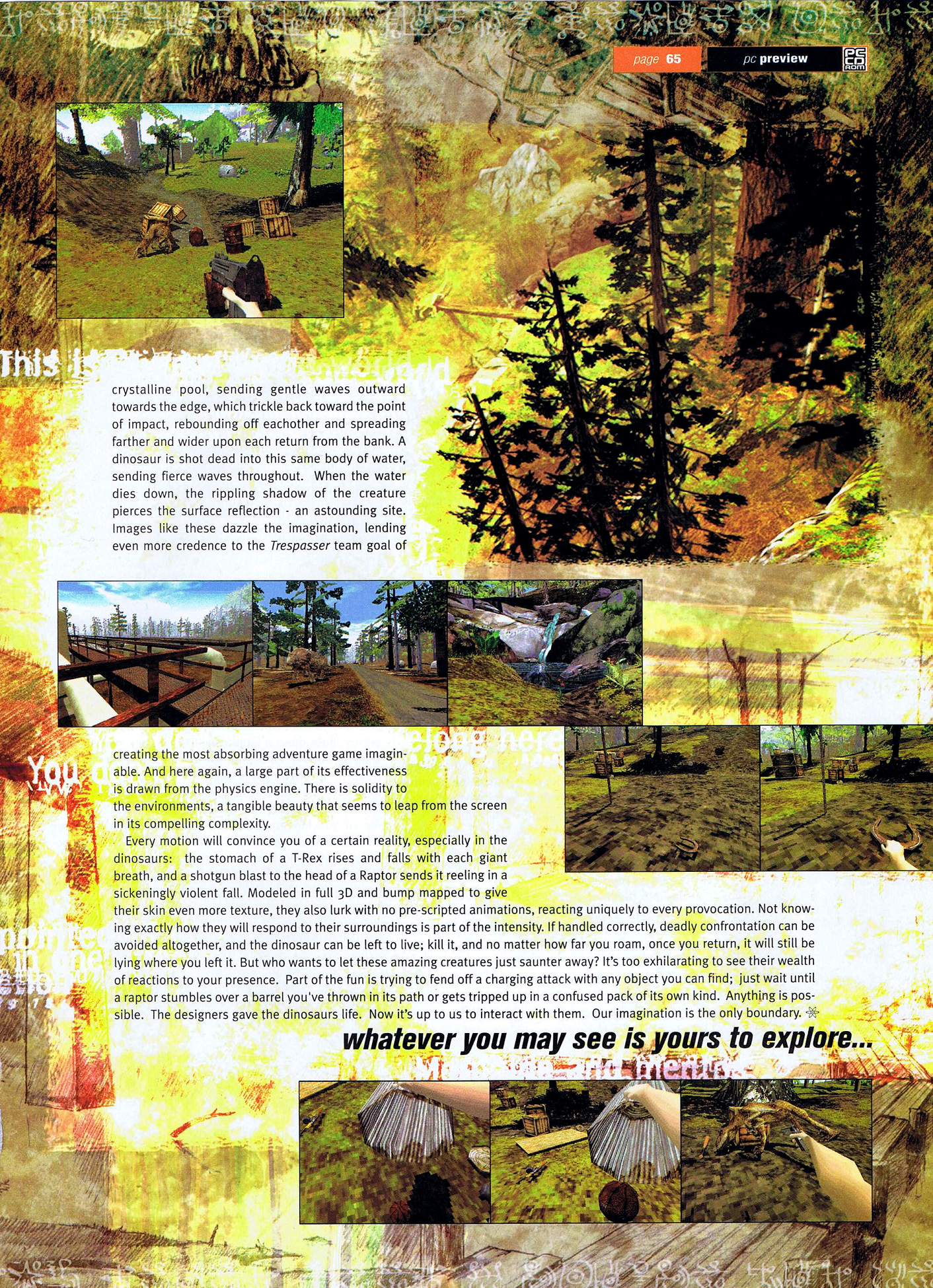 On the bottom you can clearly see something that resembles a monorail pillar. And on the bottom right, another drawing of a walkway, of what would fit with a swamp walkway (thanks to Deadeye).
If you take a look at the top of this page, you can see the top image on the other page more clearly. This is actually 2 different drawings. One is what appear to be a T-Rex (on the left) and on the right a crashed jeep (it got the hood up so possibly a crashed one) along with a T-Rex being seen in the back.
Sadly these are artwork we have never recovered in any way except through this old magazine article.