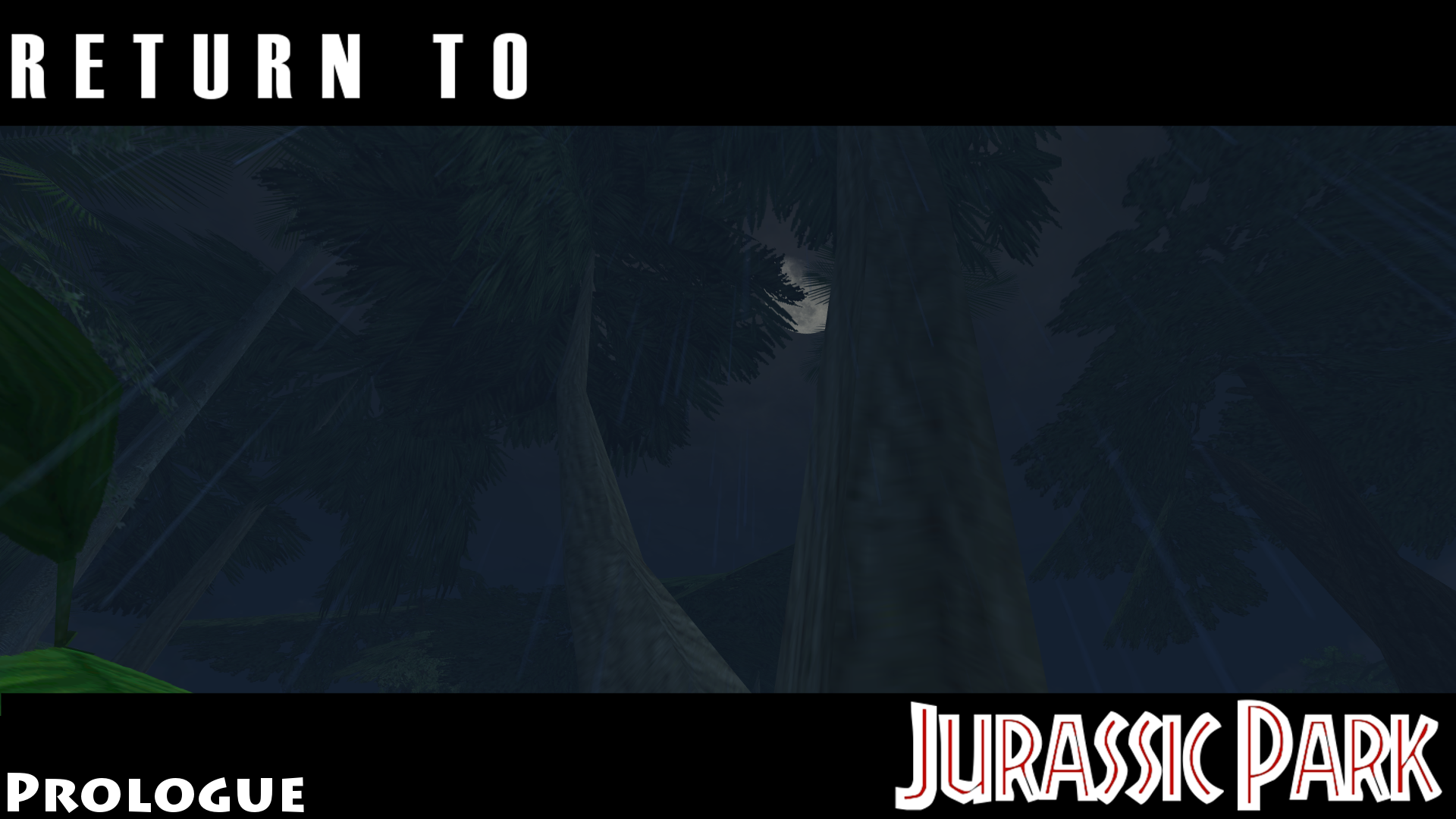 After another night of torrential rain and thunder, one of the many tropical storms which frequently strike Isla Nublar begins to subside, the pale moon shining out through the treetops. It is on nights such as this one that predators stalk beneath the canopies, using the dark and the sound of the rain to mask their movement. However, on this particular night, it isn't only the primordial predators which call the island home that use the cover of the storm to their advantage...
Finally perfected the night time storm environment for this level! The lighting is, of course, based completely upon that which is seen during the scenes in the movie. Since CE doesn't have the ATX rain, I had to get a little bit creative, but the solution worked out excellently (I actually kind of like it better than the ATX rain - will have to port this effect over to East Dock one day). I'm still trying to work out whether a lightning effect is possible...I have some ideas, so we shall see.
Incorporating new ideas and effects such as these ones are some of the things I like to do the most in RTJP, and I hope that others will be able to use them in their own levels as well.