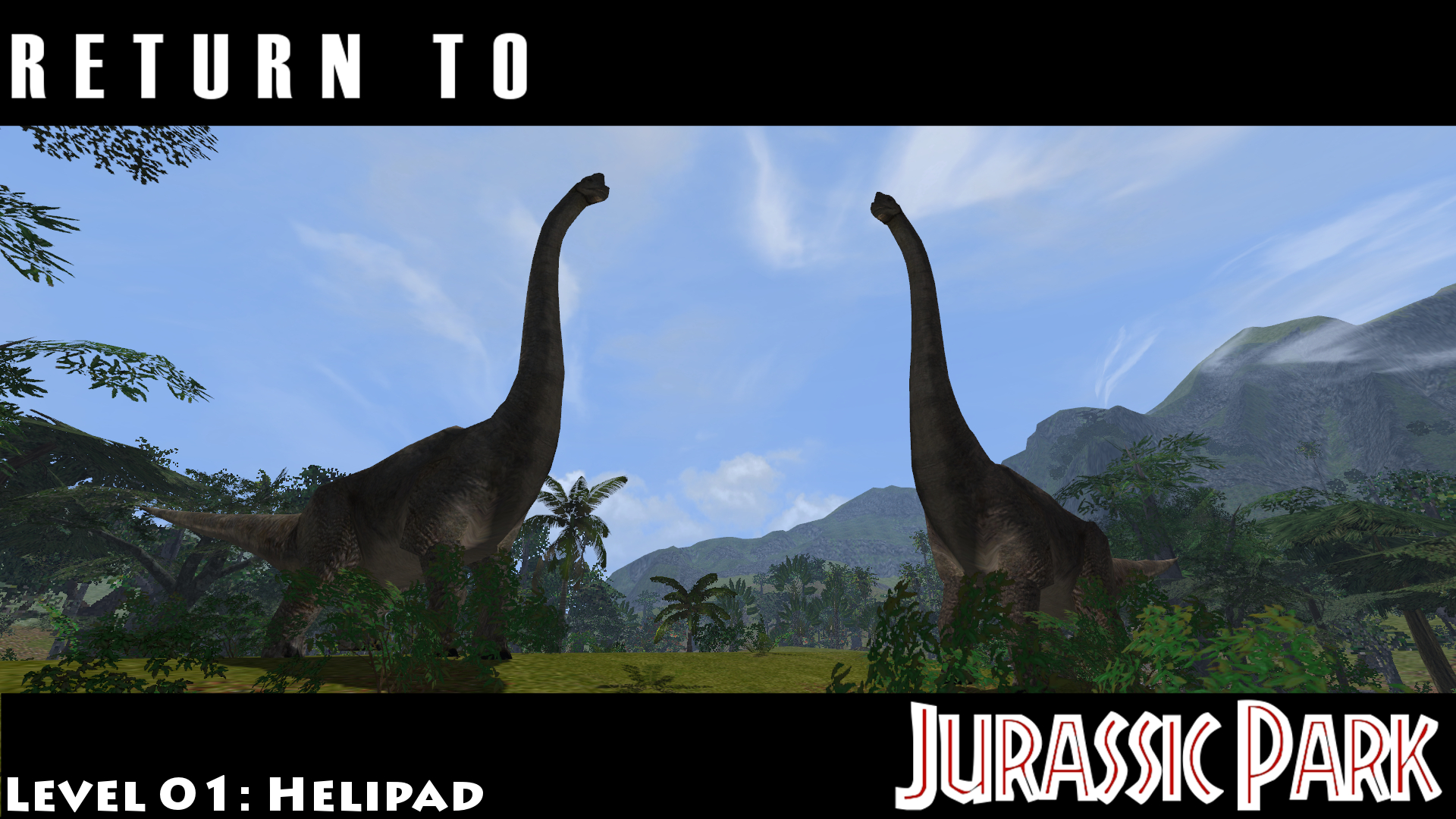 "You'll have to look up above the treetops if you want to spot the head of the largest dinosaur in the park: brachiosaurus. Standing at an impressive fifty feet tall, this gentle Jurassic giant uses its long neck and powerful rear legs to graze on the leaves at the tops of trees which other herbivores can't reach. Though their immense size would keep hungry predators well away, our brachiosaurs are some of the most tranquil dinosaurs in the park, preferring to spend much of their time bathing in the lake or resting with other herbivores. Visitors staying at the Jurassic Park Safari Lodge will have a sweeping view from their clifftop perch over their main paddock which occupies the central fields of Isla Nublar."
Finally got around to re-working the brachiosaurus model and skin. Not too many major changes, mostly just fixing up seams, smoothing out the colouration and adjusting the head to look closer to the animatronic. There are two variants of brachiosaurus - the larger adult and the smaller adolescent, which has a slightly smaller build overall and a reddish colour scheme rather than the gray of the adult.
Also, made a tiny mistake in this image - the top of Mount Sibo, the big cloudy mountain on the right, is still untextured. Whoops!
_________________
Return to Jurassic Park: A Trespasser Mod

- Forum or ModDB | Trespasser HD | My Release Thread | Level Reviews