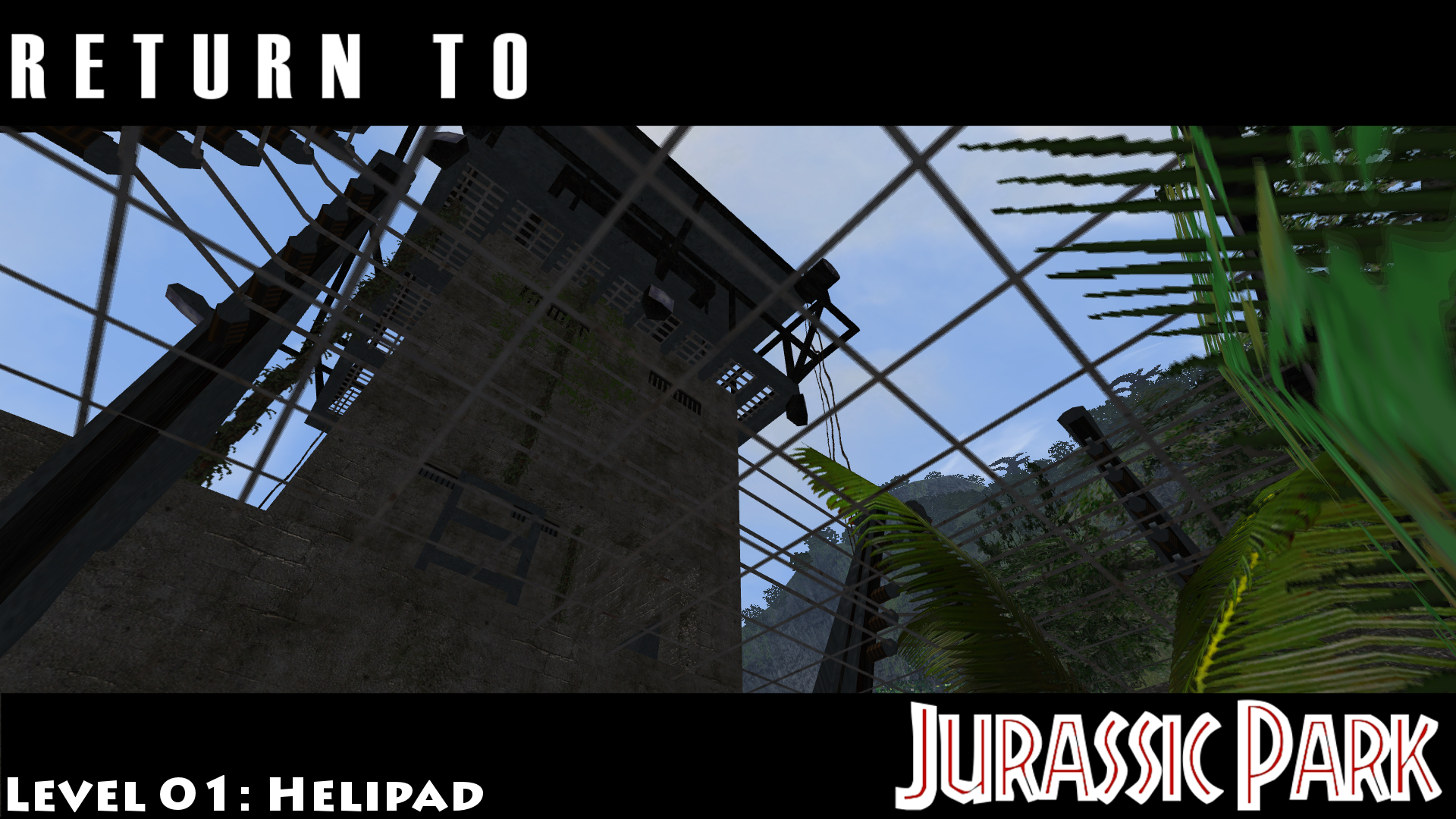 A lone concrete watch tower overlooks Holding Pen #3. This, along with other extensive modifications to the containment systems and fencing, were the fortifications put in place in order to contain Jurassic Park's velociraptor population. Yet a fatal error in the plan to restore order to the island proved to be the flaw that ultimately rendered all of these defences and security systems useless, allowing the deadly Raptors to break out into the main facilities. Although the three InGen-cloned Raptors were wiped out during the second night of the Isla Nublar incident, only a few of the survivors were at all aware of their pre-quarantine nesting sites hidden away in the jungle...
I finished up the ridge behind the Raptor Pit today and decided to take a quick shot of the current model and textures. hppav has been working on an updated model for the Raptor pen, which this will be replaced with, although what you see here will remain mostly the same.
In RTJP, the Raptor Pit's official InGen designation is "Holding Pen #3", the third in a series of four. Telltale's Jurassic Park game revealed that the herrerasaurs were also contained in a holding pen during the Isla Nublar incident, as were a herd of parasaurs being experimented on by Laura Sorkin. The Raptor pit seems to have been only temporary containment due to the Raptors being too dangerous for their main exhibit in the center of the Park - Hammond mentions adding a proper viewing area to the pen in a line of dialogue, so it can be assumed that they were considering converting this holding pen into a proper exhibit at some point. Therefore, I've decided to include several other similar pens around the island, most of which won't be seen until later levels. The Raptor pen is the most secure, fortified one as the Raptors were the dinosaurs Muldoon and the rest of security were the most worried about, so the other pens will have less in the form of fortifications, more along the lines of Sorkin's pen instead.
_________________
Return to Jurassic Park: A Trespasser Mod

- Forum or ModDB | Trespasser HD | My Release Thread | Level Reviews