---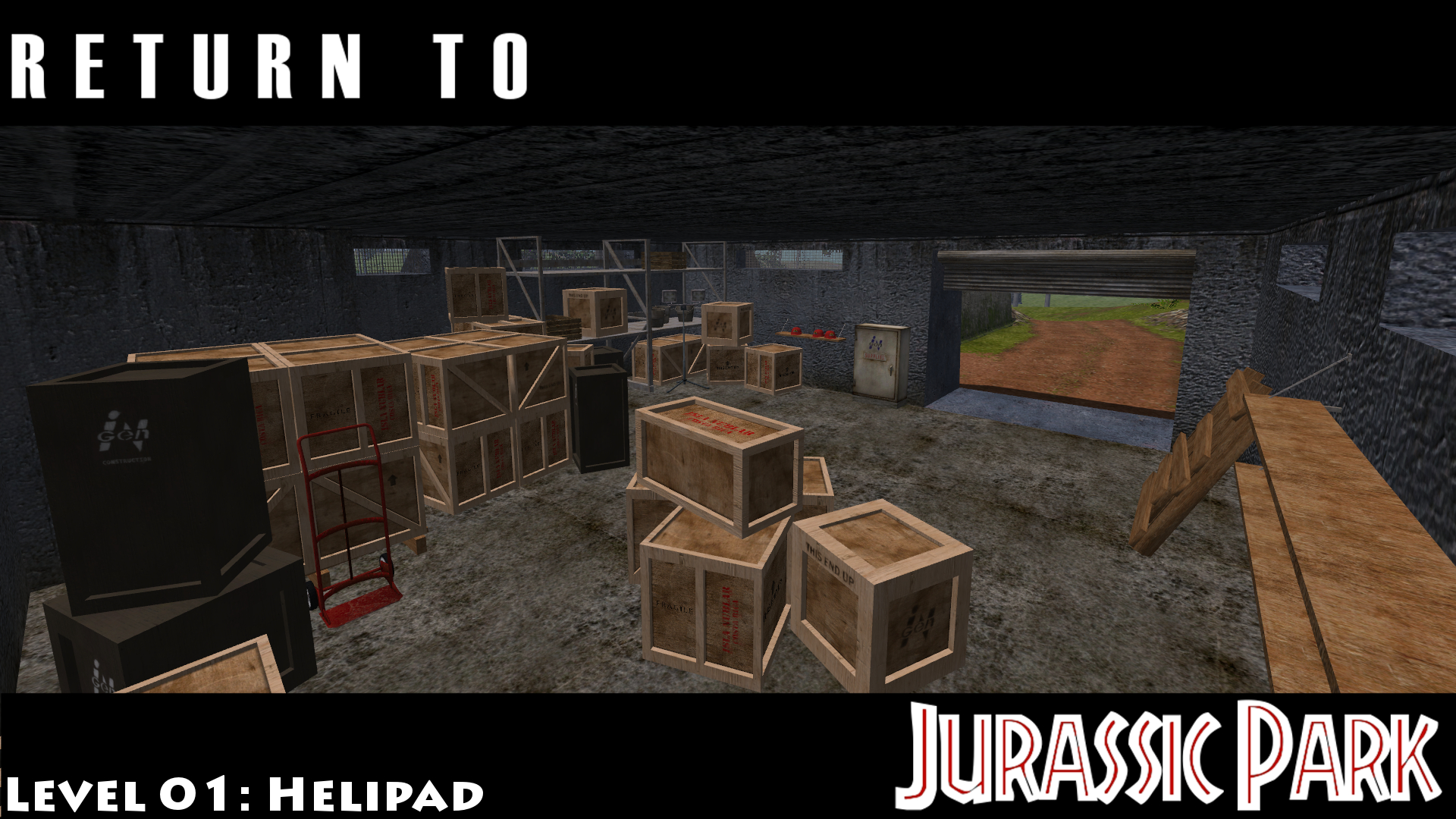 Scattered throughout the ruined Park itself are many of these small, concrete structures designed to hold supplies, equipment, and animal care products. Dug into hillsides and hidden underground to camouflage their utilitarian exterior, many of these buildings have gone untouched over time due to their remote locations, resulting in much of the potentially useful material contained within to remain packed away in excellent condition.



Resurrected this model from the previous version of the mod since it still holds up excellently, and decked it out with a ton of clutter, both new and old. You can see the results of a week's worth of film-accurate crate design and research paying off here! As for the exact location of this building, you'll have to find out yourself.
I think it's also possible to say at this point that the level is really beginning to shape up, and that about a quarter of the playable area is essentially finished! As things begin to come together, I'm starting to see good places to implement puzzles, battles, ambushes, mazes, and all sorts of neat minor locations - definitely my favourite part of level design.